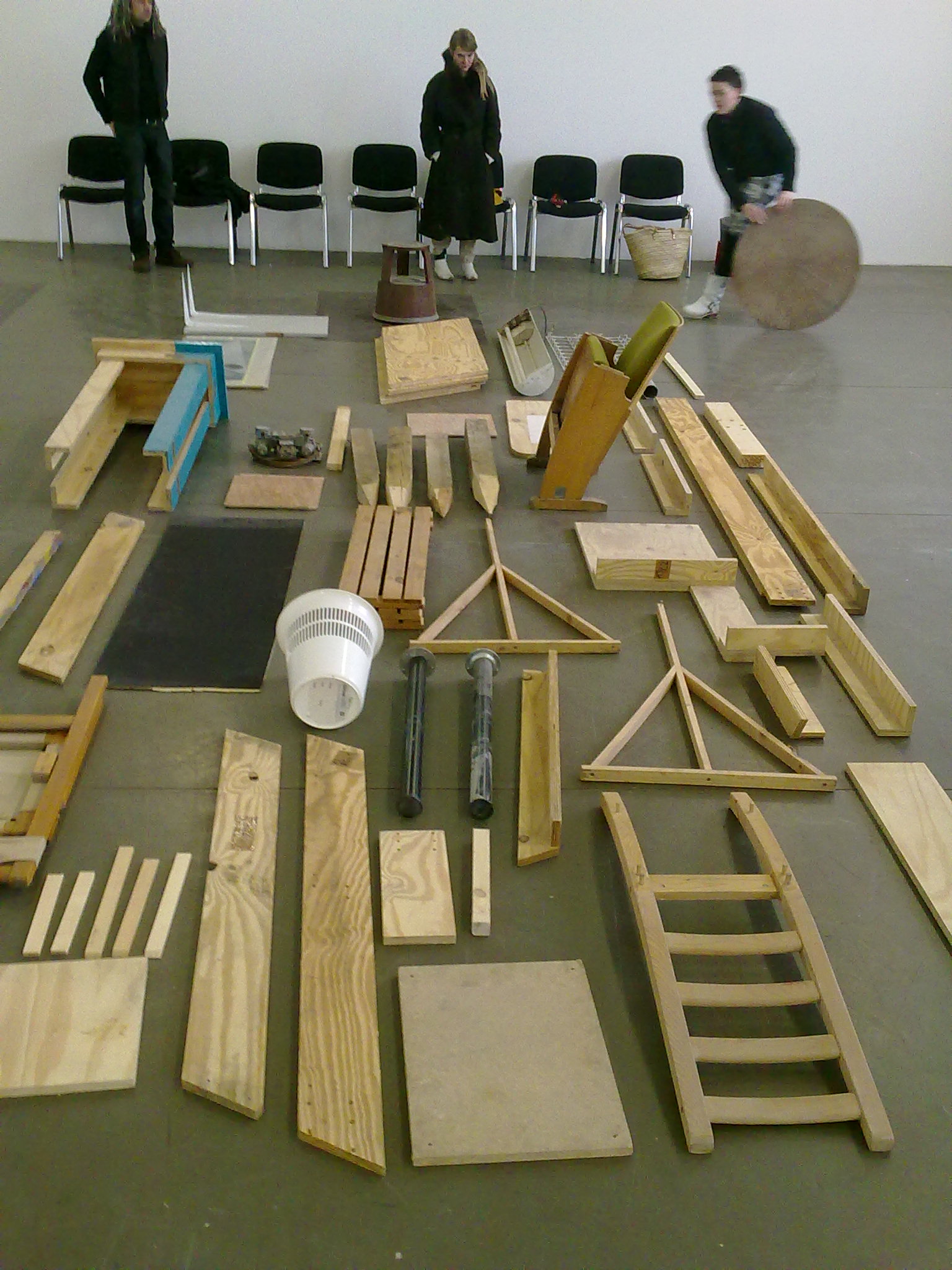 Artistic Statement
Nicolas Y Galeazzi engages performance as an act of research. His work aims to question and develop discourses around alternative economies and altered ecologies, critical institutions and fair practice, educational de-formation, and the auto-production of knowledge. This work is expressed in the hybrids of theory and practice using discursive formats, performance, installation, and printed matter. Galeazzi sets up trans-disciplinary research frameworks in which a public can experiment with the political and social conditions of their lives. He calls these works mise-en-discours.
Galeazzi was trained as a primary school teacher at the St.Gallen University of Teacher Education (CH – 1988-94), then as a drama pedagogue and theater director at the Schauspiel Akademie Zürich (1994-98). In 2007-09, he pursued a focus on artistic research at Dartington College of Art (UK) in the MA Contemporary Art Practices and Dissemination. 
He worked as an actor, director, stage designer, and musician in both theatre and performance art contexts. In 2001, he founded the collective GASTSTUBE° together with Beatrice Fleischlin and Andreas Liebmann, touring Europe and Latin America until 2009. GASTSTUBE°'s performance practice, and other Berlin-based collectives, have had a lasting influence on his artistic work and thinking. 
The experience of working in these varied positions and fields awakened the need to always seek a re-distribution of institutionally set responsibilities for artistic output and the development of new forms of artistic collaboration.
Since 2010, Galeazzi has worked at the artistic research environment a.pass (advanced performance & scenography studies) – an independent post-graduate institute for artistic research practices in Brussels. In various positions as program coordinator, core curator, and mentor, he is a leading contributor in establishing this young institution. He approaches artistic research as a commons – a common practice for self-organized learning, and of understanding learning as an ecosystem within ecosystems.
Besides a.pass, he is an active member of State Of The Arts, a political artists' movement in Belgium, and he conceived and realized their Fair-Arts Almanac 2019 as the main editor.
He has adopted a performative coaching practice – RE-CO-DE – QUESTIONING PERFORMANCE, through which he supports individuals and organizations in transforming themselves, supporting the distillation of their ideas into practice.
Since 2020 he is appointed as a Curatorial Voice at wpZimmer in Antwerpen.
To get in touch, please email