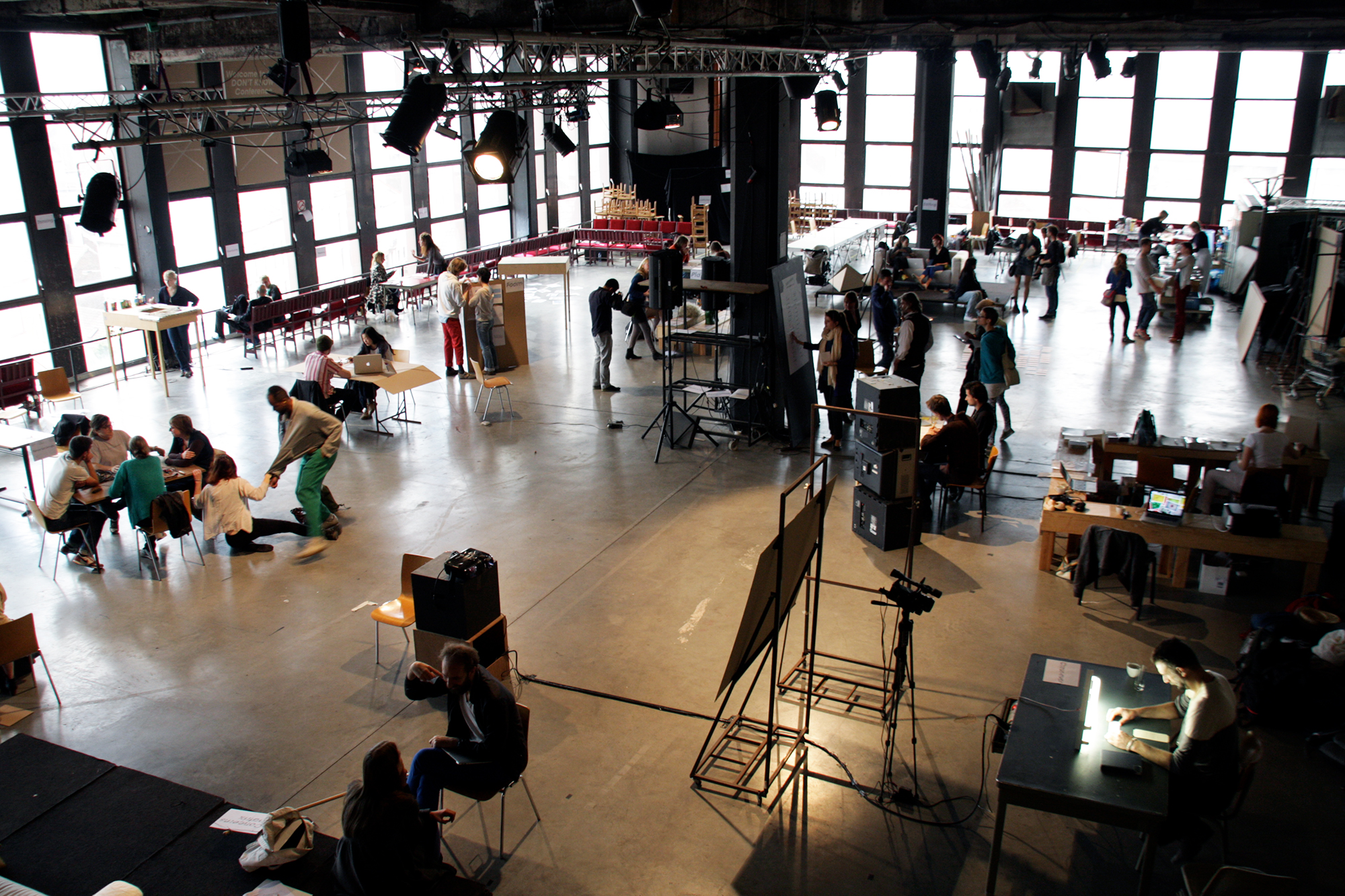 Don't Know! The Politics of Knowledge Production

 
A performative Conference 
a.pass, Brussels, 2011
What are we producing knowledge for ?
Knowledge is produced in a web of institutional, political, commercial, identity-constructing and aesthetic forces. We could claim that the arts intrinsically exist in ways that have the potential to challenge power structures behind the accepted systems of knowledge production. The question remains how effective art is and what position the arts can maintain and claim towards this challenge.
a.pass is an artistic research environment based on self-organization and collaboration that provides an individualized framework for theoreticians and artists to work, think and experiment. After five years of experience within this program Nicolas Galeazzi and Elke van Campenhout organized a conference to reflect upon the shifting notions of "artistic research" and to question the political implications of the discourse and practice we use.
When a.pass is performing a conference, this does not simply imply gathering to exchange knowledge on artistic research practices. In the course of two days, a.pass created a framework where research is put equally into question as into practice – to be shared with the audience. In other words: a conference which provides different working situations, allowing an in-depth experience of research formats, relations and situations, and the specific "knowledges" these produce.