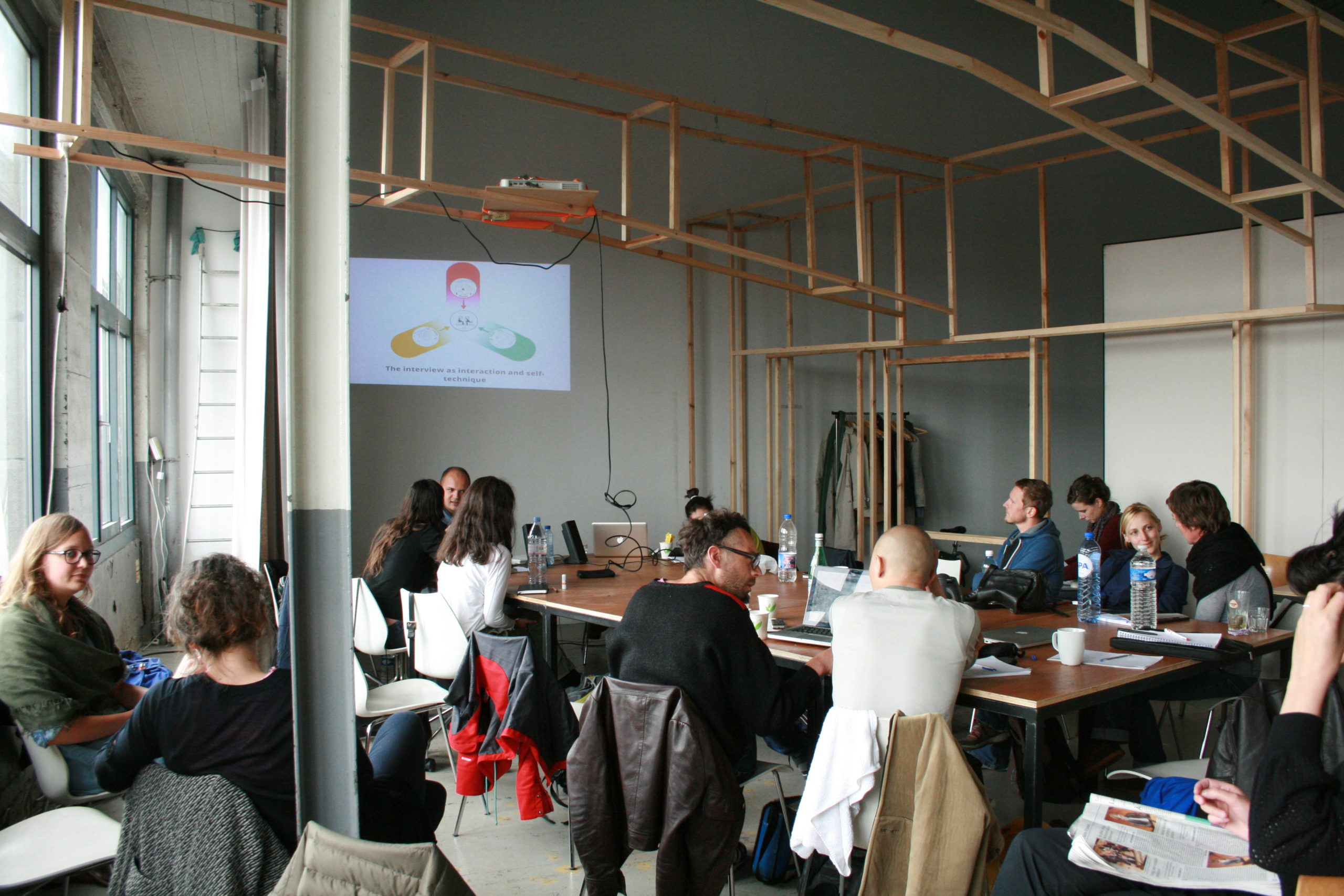 Making Conditions
---
Curated Research
a.pass, Brussels, 2018
---
"Can artistic practices still play a critical role in a society where the difference between art and economy have become blurred and where artists and cultural workers have become a necessary part of capitalist production." 
Chantal Mouffe
This three-month curatorial program for research practices combines institutional critique with an unraveling of "performance" in its various interpretations by economics, administration, performing art, and anthropology.
By entering performance as a term in between art and economy, we acknowledge the critical and ambiguous role the arts play in capitalist exploitation of the social. They perform aesthetic and behavioral shifts that provide both, the critical perspective of cultural and economic values, and capitalist renewal and dynamism. Schizophrenically, the arts often act as unfortunate role models of a capitalism that sets its own conditions. 
In Making / Conditions we asked, what it means to create and own the conditions of your life and labour – independently and self-organized. What does entrepreneurship mean, and how does it differ from activism? How to create institutions, while keeping the long history of institutional critique in mind? 
The practices and discussions were documented in the form of a Pattern Language for the Conditioning of Artistic Practices. Using the concept of "Pattern Language" developed by Christopher Alexander in late 1970's, this research aimed at creating a toolbox of common working patterns for the making of conditions.
Together with Kate Rich (www.feraltrade.org) and Florian Feigl, we look into critical administration, alternative economies, the 3rd phase of institutional critique, and permaculture practices. Nicolas Galeazzi curated this program with a careful accompaniment of the participants' research towards a challenging "self-conditioning" environment.